Jom ke Actors Studio!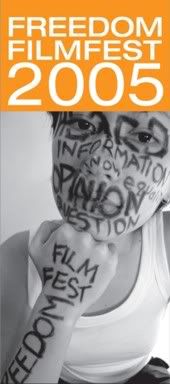 Come one, come all to Freedom Film Fest Screenings!
Sumptuous servings of films with gutsy messages are being screened from July 6 to 9 at The Actors Studio @BSC, 2pm – 10 pm everyday. You would sure to find one that fit your appetite!
If you want to go for a movie outing with friends or family and are looking for something different this time, something other than Hollywood formatted films, something more fulfilling, then this is it! Try the moving and beautifully shot 'Malaikat Di Jendela' by Malaysian very own Osman Ali.
If you're a teacher, this is a great chance to bring your class out of the classroom for films that will provoke thinking and learning, after-film discussion with the filmmakers will round up one out-of-the-ordinary and memorable lesson! Make a date with one of the day sessions and they will get to see their peers' works and also come for the hip-hop styled film 'Books not Bars'.
If you're organizing a day trip for your company or just want to chill with your colleagues, a session at the film fest will surely take your mind of work and brings you new subjects for office talks! You won't go wrong on Saturday with award winning film 'Life on the Tracks' from Philippines and the mysterious 'Romantic…' that follows.
Young aspiring filmmakers should engage in up-close and personal 'Tikar Talk' with internationally renowned filmmakers like Lexy Rambadeta ( Indonesia ), Nana Buxani (Phillipines), Martyn See ( Singapore ) and Amir Muhammad ( Malaysia ). These special guests are always on the move to make their next award winning films, to get them all in one film fest and on ONE tikar is surely a feat for us to remember and for you to absolutely not miss!
Click
here
to view the detailed screening schedules.
FFF 2005 Official website