Malaysian Films Fest 2004 @ Singapore !
Dipetik dari blog
Shin Shin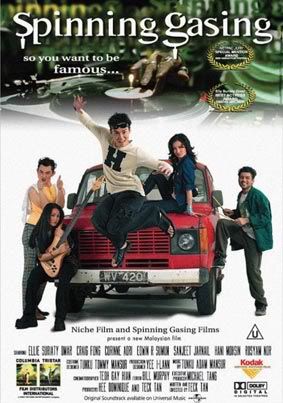 Five gorgeous Malaysian films will be screened in Singapore for five days consecutively in conjunction with the Malaysian Film Festival 2004 in Singapore, with the tagline "Revolutionary takes. A showcase of cutting edge movies". How great. Finally, someone, foreigners and locals alike, are not embarassed to call the success we have achieved in our local productions as "Revolutionary" and "Cutting edge" !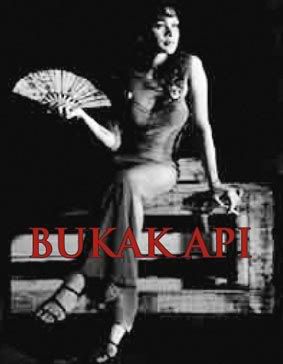 Aimed to promote the film culture of Malaysia through showcasing cutting edge Malaysian films, the festival features films that encompass an appealing potpourri of themes¡Kfrom forbidden love, of sexual repression, of emotional awakening, of conflict, of intrigue and of sexual controversy.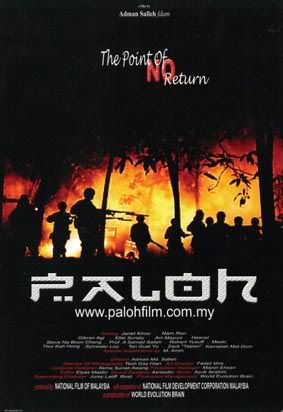 Two titles, namely Spinning Gasing and Bukak Api will be screened in their Unrated (meaning, no ratings such as 18sx or anything) versions. Together with Paloh, which won The Best Movie of The Year in Festival Filem Malaysia (FFM) 2004, these three films had reached only a very small segment of Malaysian public. Are they really poisons for the box-office ? All of us should go and find out before delivering any verdict.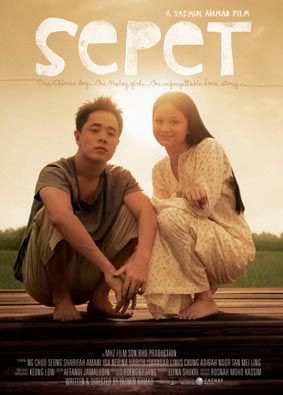 On the other hand, Sepet and The Beautiful Washing Machine, which has not been screened, and will be screened almost simutaneusly in Kuala Lumpur respectively, are among the latest artworks in Malaysia. Also in the line-up will be compilation of best short films from Malaysia this year.
It's certainly a not-to-be-missed chance for our patriotic movie-buffs from around the world !
p/s : Some of these films contained Cantonese dialogues. Will the Censorship Board chop it ?
Venue :

Cathay Orchard, Level 4 & 5,
8 Grange Road, Cathay Cineleisure, Singapore
Ticket Price :

$9.00 ( over the counter or http://tickets.cathay.com.sg )
Screening Schedules :

22 September, Wednesday
3.30pm Sepet ( Premiere, to be followed by dialogue with director Yasmin Ahmad and cast )
23 September, Thursday
7.30pm Sepet
9.30pm Spinning Gasing
24 September, Friday
5.00pm Paloh
7.15pm Bukak Api
9.00pm The Beautiful Washing Machine
25 September, Saturday
3.00pm Spinning Gasing
4.50pm Sepet
7.00pm Bukak Api
8.45pm Paloh
26 September, Sunday
1.30pm New Malaysian Shorts 1
3.00pm New Malaysian Shorts 2
4.45pm The Beautiful Washing Machine
For more information :
Cathay Cineplex
Malaysian Film Fest
Singapore Film Society
Komentar Habri:
Hanya filem
'The Beautiful Washing Machine'
sahaja yang belum aku tonton. Dan pemergian ke Singapura kali ini juga tidak akan menyaksikan aku menonton filem ini kerana waktu tayangan(Jumaat) sangat hampir dengan waktu keretapi aku berlepas ke KL. Sedihnya, nasib baik tayangan filem ini juga diadakan di
Institut HELP
pada waktu yang hampir sama dan aku masih berpeluang menonton filem ini.
Jika tiada aral melintang, aku akan menyaksikan filem Sepet untuk kali keempat pada 22 September nanti dan pertama kali menontonnya di pawagam.
Still excited to watch Sepet
, filem yang menjadi
all time favorite
aku. Nantikan ulasan setelah aku selamat kembali dari Kota Singa ini.